I've hosted nearly 200 virtual events from Oct 2020 to Nov 2022 both at On Deck and Day One where I led communities filled with ambitious founders.
At On Deck, I built the most beloved (highest NPS) community with over 450 founders in the no-code/low-code niche and achieved seven figures in revenue.
At Day One, I built a program called The Build Track which helped bootstrapped founders go from an idea to MVP quickly. I also created The Founder's Hotline, an Internet call-in show encouraging founders to discuss vulnerable topics and get help which eventually attracted led to Gary Vee joining us as a special guest.
Here are 15 community event ideas to help you BUILD A WORLD-CLASS COMMUNITY: 🧵⚡️
1) Think Tanks 🧠
Quick intro: A 60 min bi-weekly roundtable event to help people (founders) work through challenges by seeking advice from 3-4 domain experts who want to help. This led to authentic feedback and recommendations on how to overcome pressing challenges.
2) Just Ship It" Sessions 💪🏼
Quick intro: A 60 min interactive hands-on sessions where people can watch talented instructors from the hottest no-code companies turn an idea into a tangible project before their own eyes while also helping them follow along/build together. Impact: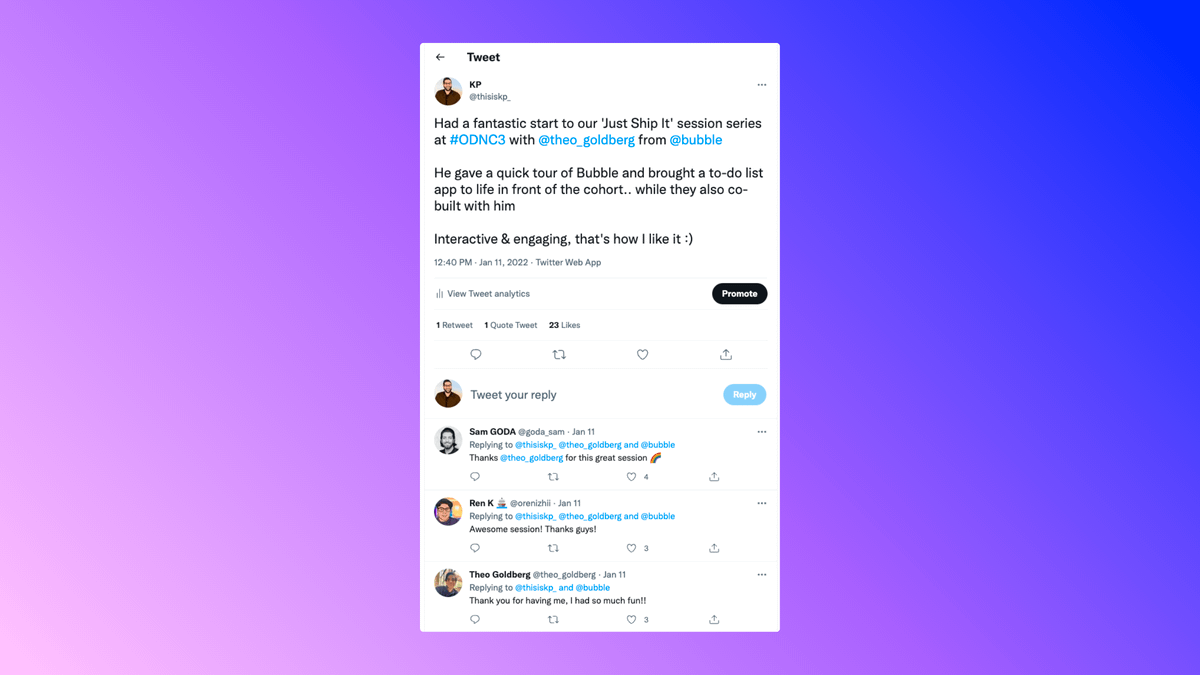 3) How I built this 🛠
Quick intro: A 60 min 'behind-the-scenes' walk thru session that involved a prolific maker show us how his project came to life in candid raw detail. This would teach people not just how things are made but also how 'makers' think/decide. Impact: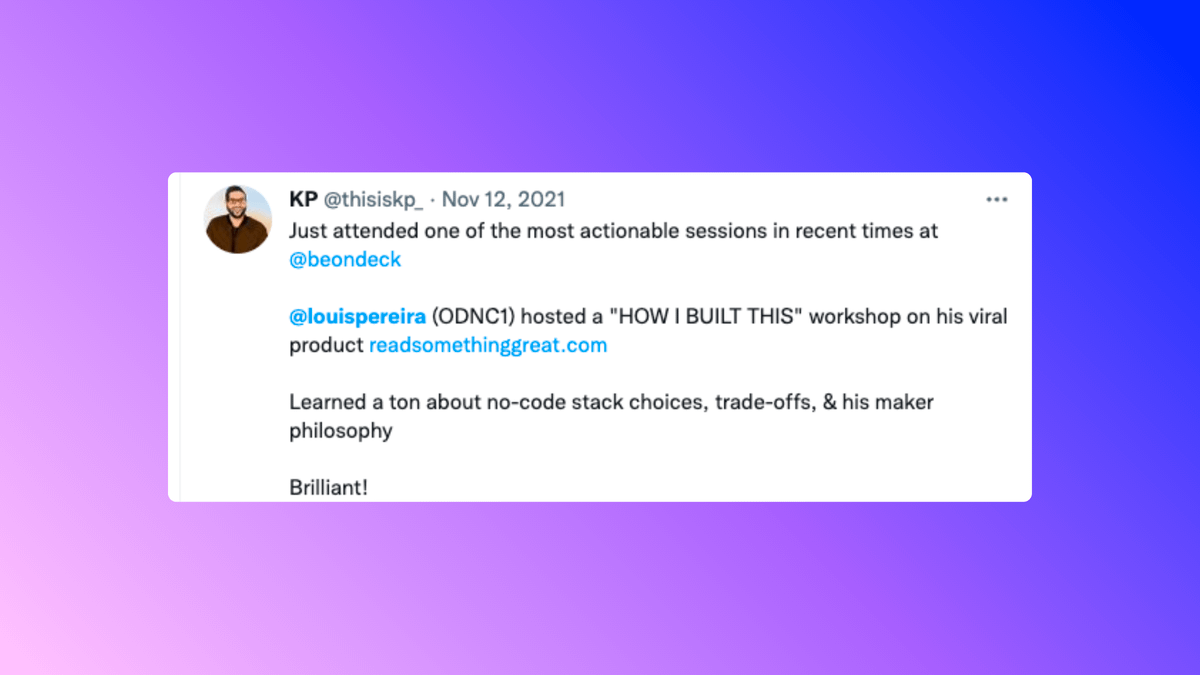 4) Signature Workshops 🧰
Quick intro: These are 45min high-signal high-value workshops with some of the world's experts in relevant domains to our audience (product building, no-code, launches, fundraising etc). There was a 15-20 min moderated Q/A at the end too. Impact: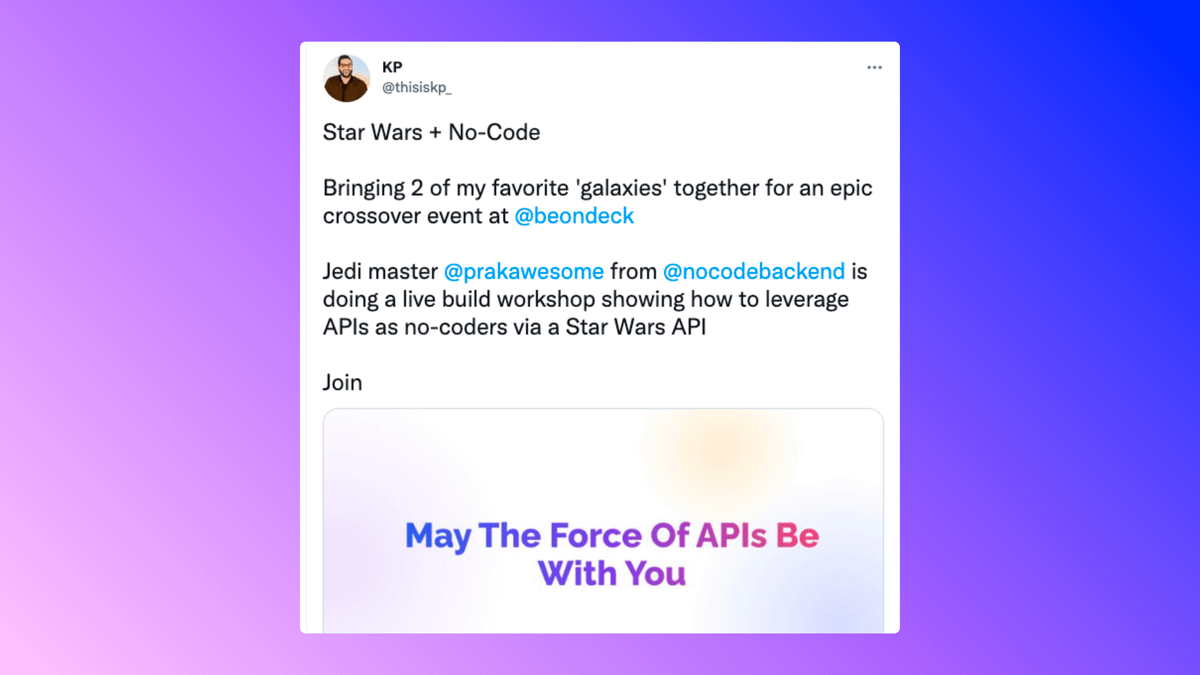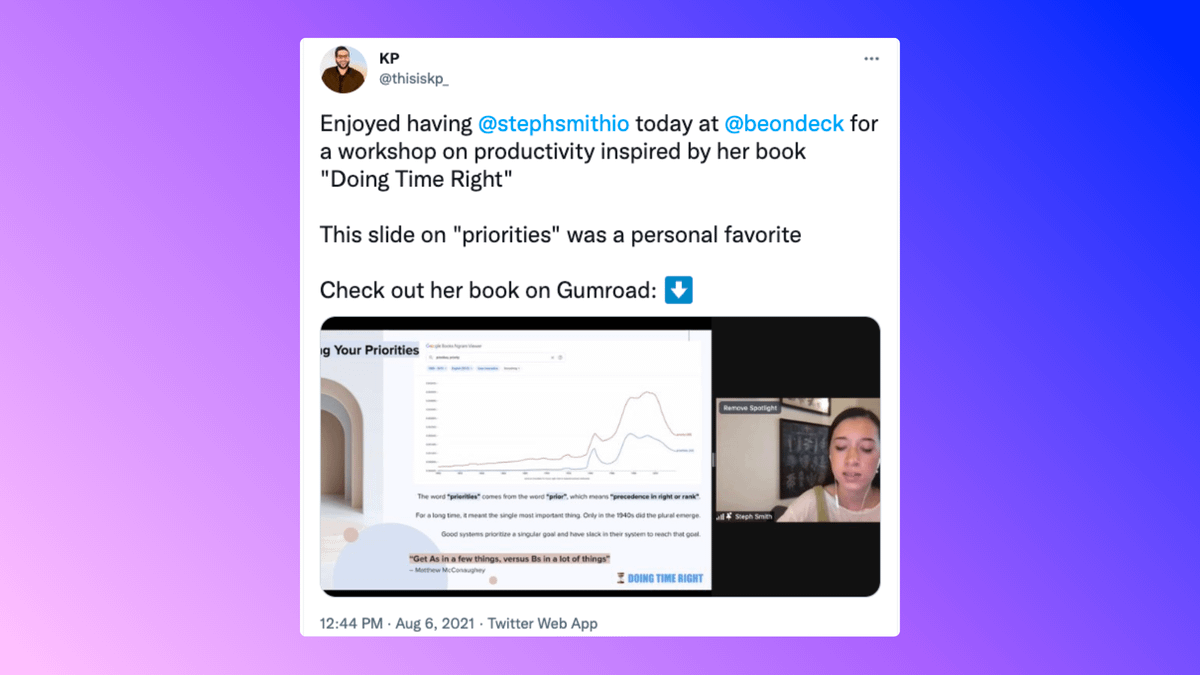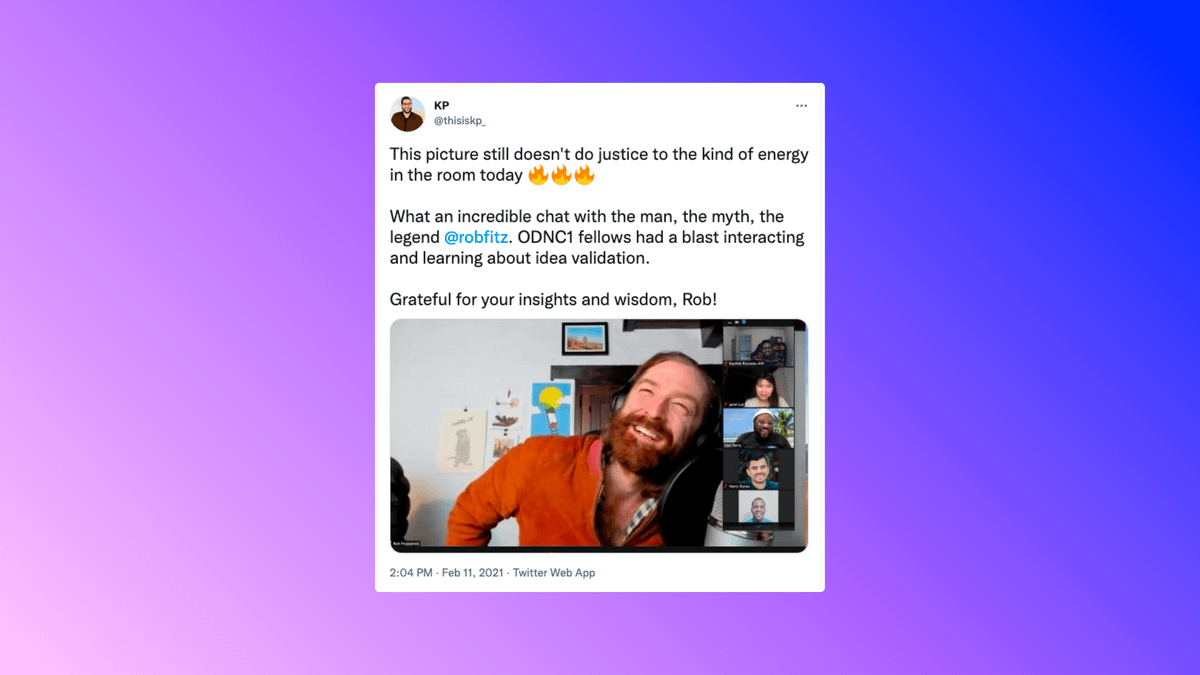 5) Masterminds 🤯
Quick intro: These are weekly small group (6-8 people) off-the-record conversations with others in similar stages of their journeys. Helps with accountability, trading ideas and tips and most importantly a sense of support system.
6) Orientation/Kick-off Party 🎉
Quick intro: An underrated aspect of building community is an "initiation ritual". We had an Orientation/Kickoff party every 3-4 months so new members felt welcome. We involved alumni too and often had rap battles. Impact:
7) Fireside Chats 🔥
Quick intro: An underrated aspect of Firesides is how 1 or 2 lines spoken by the guest can inspire the community for months to come. Always imagined these as in-person podcast sessions w/ top 1% achievers to share playbooks to help everyone else. Impact: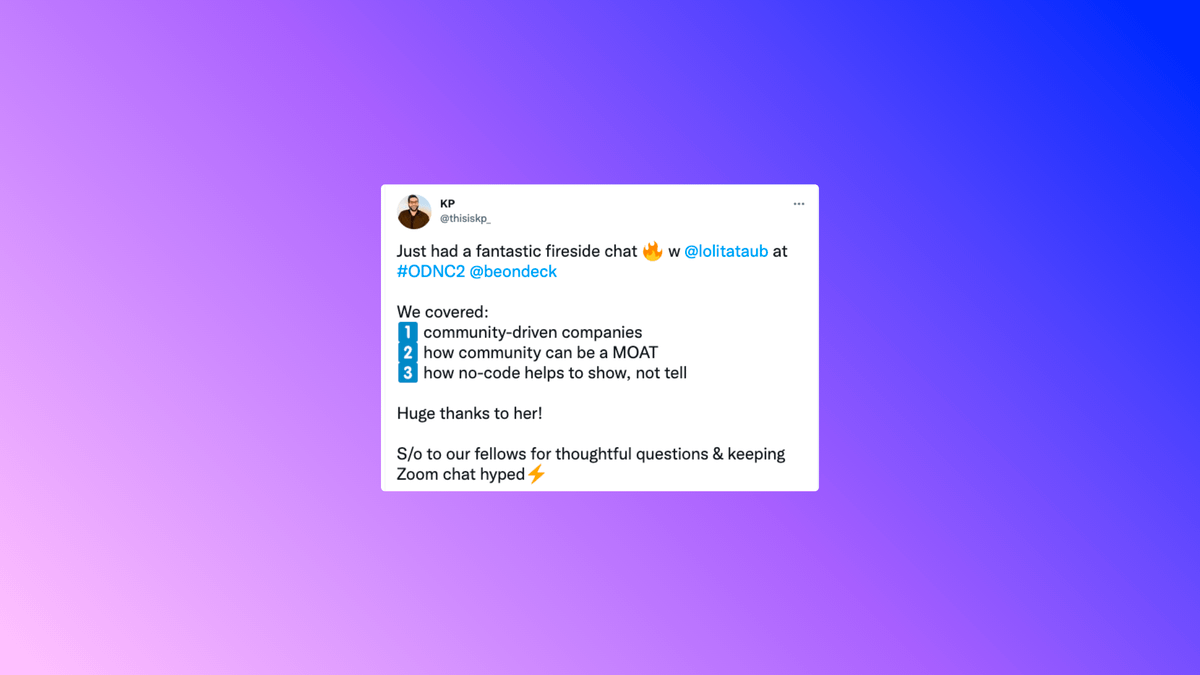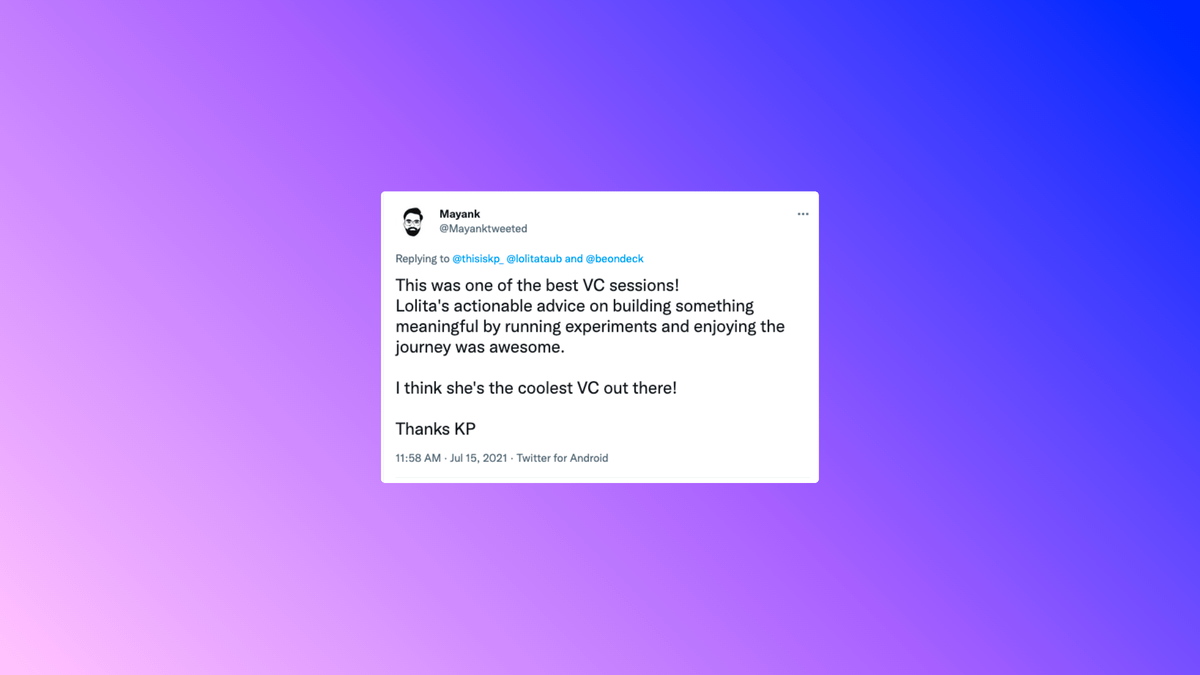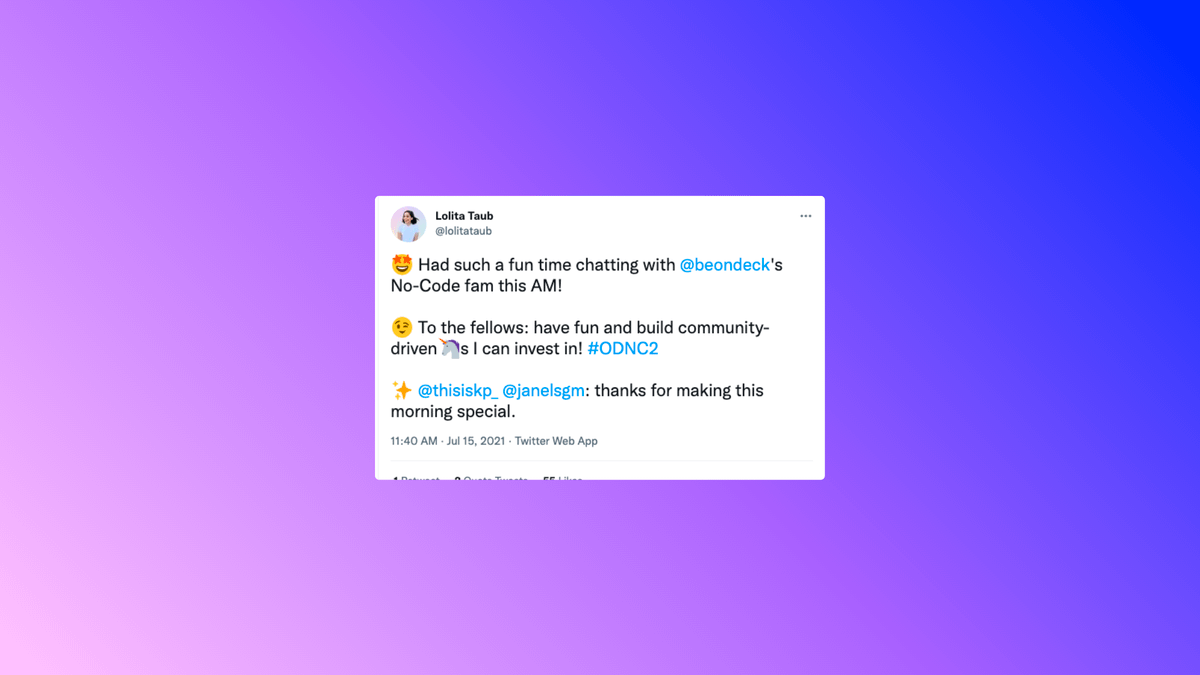 8) Co-building Sessions 🤝
Quick intro: A virtual QUIET ROOM gathering with interested founders across small breakout rooms who needed some accountability to get sh*t done and discuss any roadblocks at the end.
Impact: Lots of serendipity &a sense of connection among members
9) Group Office Hours ⏰
Quick intro: Apart from traditional Office Hours format, we experimented with 'Group Office Hours' where multiple community members took turns and asked me questions on Zoom. This not only made it more efficient but educational to others listening/watching
10) Demo Days 🎥
Quick intro: A public Demo Day featuring the top 8-10 capstone projects built by founders in our community. A unique chance to share their work with 100s of potential customers and investors
11) Mixers and Socials 🥳
Quick intro: A low-hanging "fruit" to build relationships in any community is hosting frequent fun socials with members. We used @comegatheround to help break the ice with prompts/trivia and it was often the most energizing session of the week.
12) Luck Circle 🍀
Quick intro: Inspired by another program, we tried this novel format where we led a group of members to meet & openly share a pressing challenge. Others members chimed in if they could help or make intros. We relied on the serendipitous luck of community.
13) Showcases 🍿
Quick intro: A 3-day Showcase event that recruited top builders in our community and invited them to pitch/show their wok to the rest of the community. Each had 5 min and there were external judges (who were kind and encouraging w their feedback). Impact: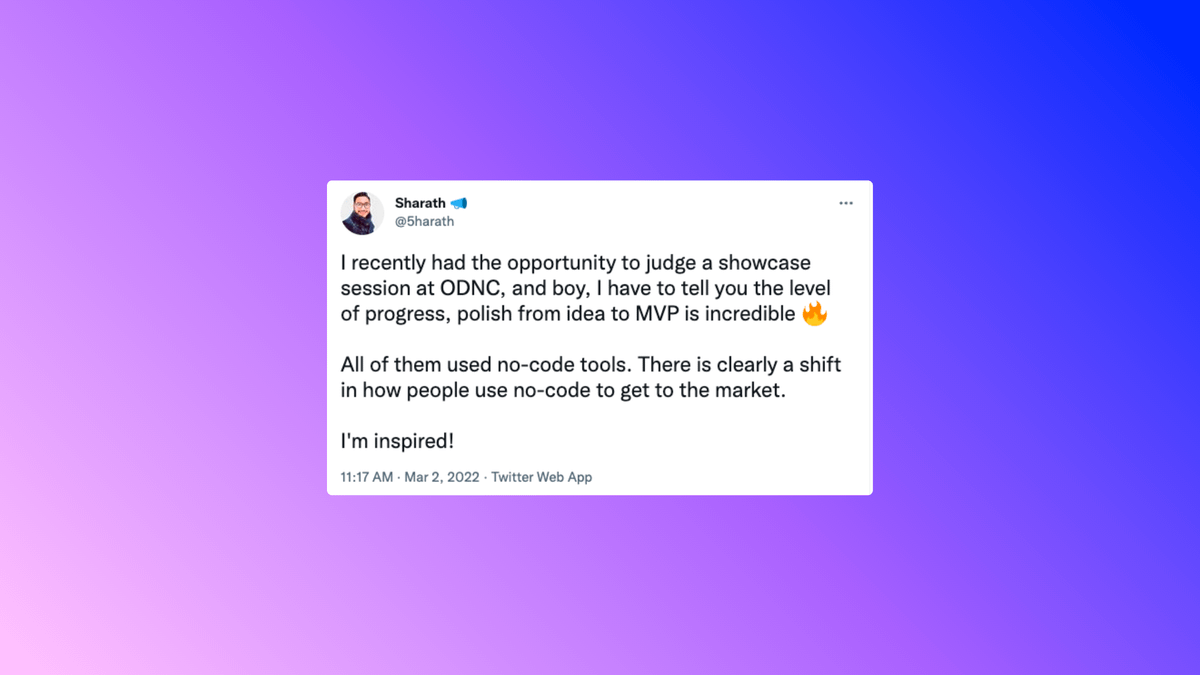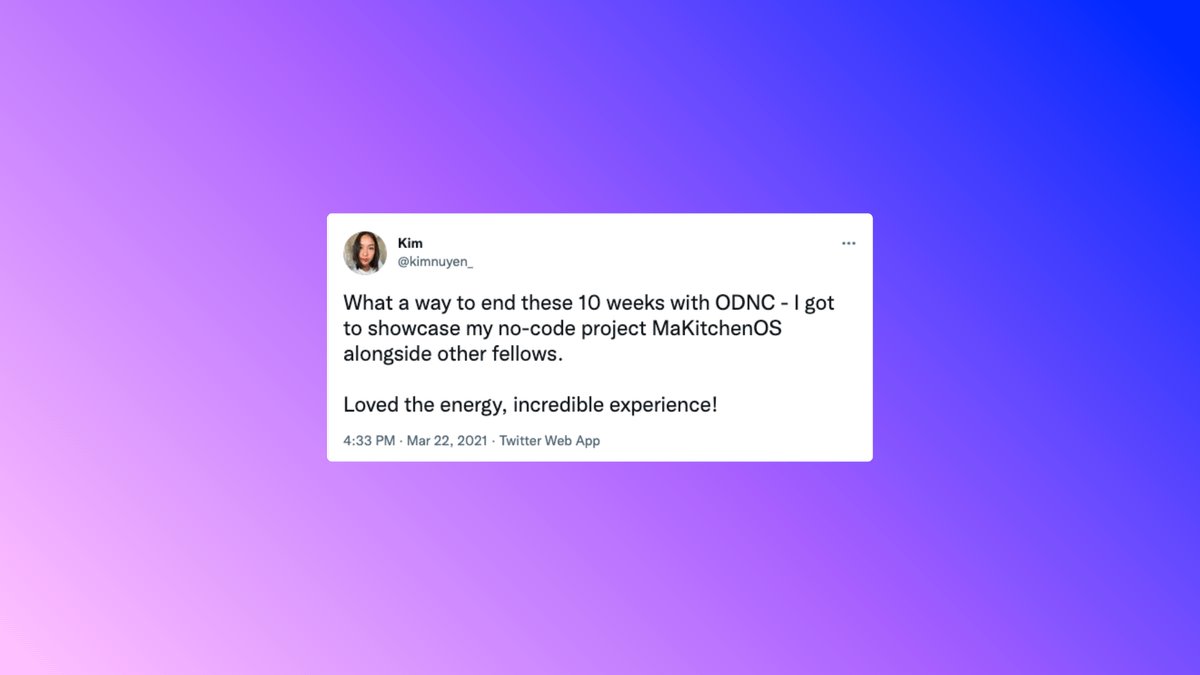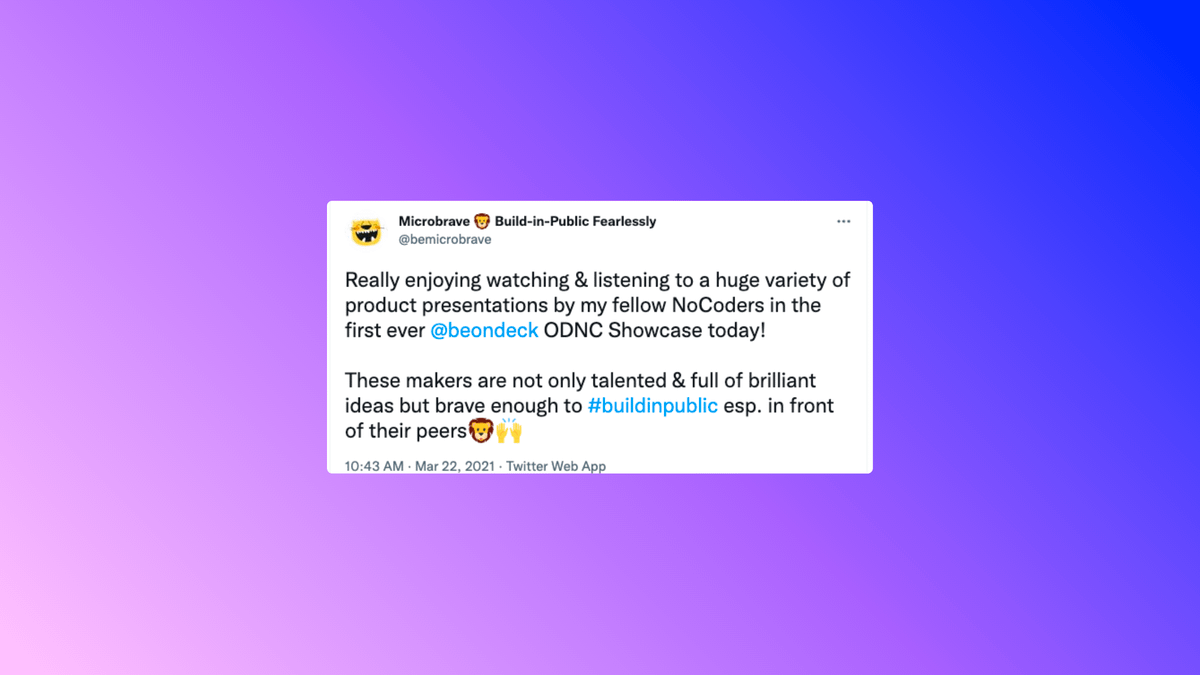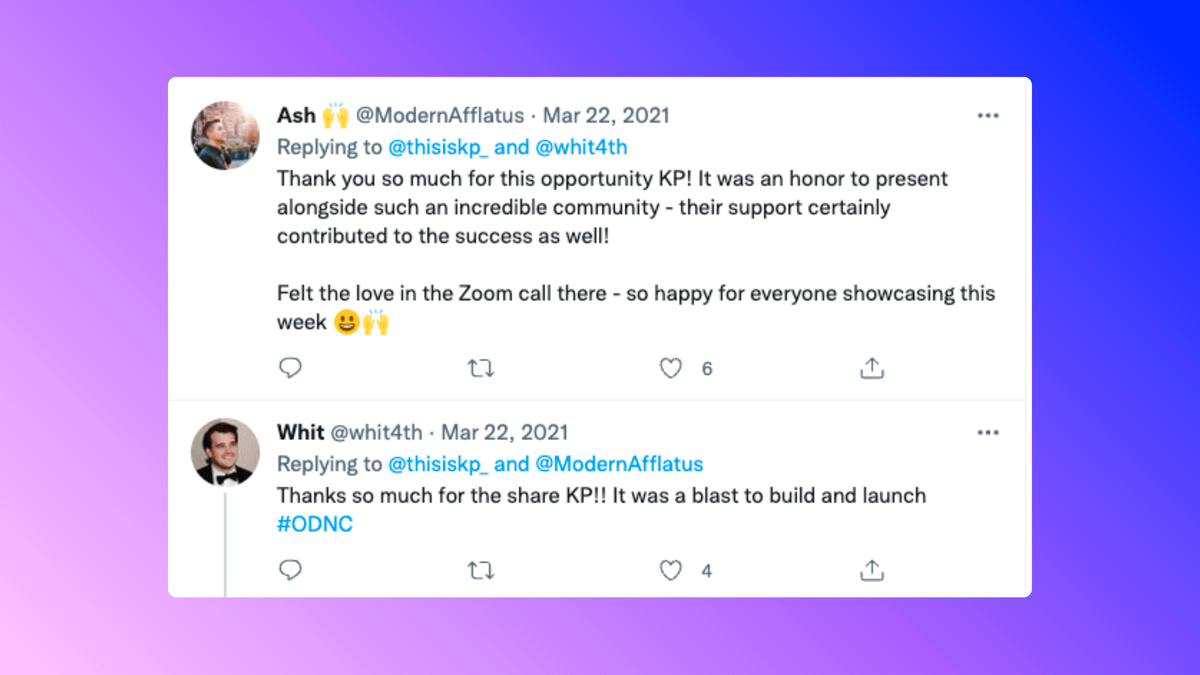 14) Build Weekends/ Hackathons 💨
Quick intro: This was a broad On Deck ritual but we adapted this to our no-code community as well. People loved the time constraints of a 2-3 day hackathon and often surprised us on how fast they could whip up MVPs working in small teams.
15) Graduation + Wrap Up parties 🎓
Quick intro: Just like the Orientation event, I believe there should be a graduation ritual whether you have cohorts/ sprints. It helps people mentally turn the page and move to the next education/engagement experience in the community.
Thanks for reading! Credit and s/o to @beondeck for pioneering many of these playbooks which helped me create my own. And I couldn't have executed these w/o a dedicated, creativity and customer-centricity of my team that included @JanelSGM ,@ModernAfflatus, Morris and others.